ProBuilder 72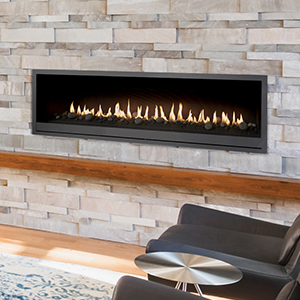 With the ProBuilder™ Series from Fireplace X, you get more heat for less; that's more features and benefits than any other value-priced linear gas fireplaces available, plus heavy duty construction and quality craftsmanship to ensure years of dependable warmth!
This fireplace is designed to provide comforting radiant heat plus excellent natural convection to homes and living spaces up to 2,250 square feet.
Heating Capacity *
Up to 2,250 Sq. Ft.
Maximum BTU Input
45,000 BTU's / Hour
P4 Canadian Efficiency
GSB2 68% (NG); 66.23% (LP) MV 67.39% (NG); 65.73% (LP)
AFUE
70.7% (NG); 64.6% (LP)
Glass Area
72" x 15"
Fan
Optional
On/Off & Thermostat Remote
Optional
Weight
275lbs. (125kg)
CoolSmart
Optional
*Heating capacity will vary with floor plan, Insulation, and outside temperature.