Blaze King Boxer 24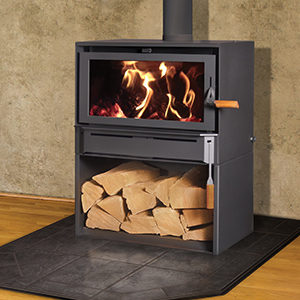 The Blaze King Boxer 24 is very clean and efficient. Performance is balanced to deliver a greater amount of radiant heat through the large glass door. Blaze King offers the highest efficiencies and cleanest burns available.
Square Feet Heated 800 – 1800
Maximum Log Size 22"
Burn Time Up to 24 hours on low
Emissions (grams/hour) 0.9 g
Firebox Size 2.3 cu. ft.