5 Simple Cleaning Tips for Your Gas Grill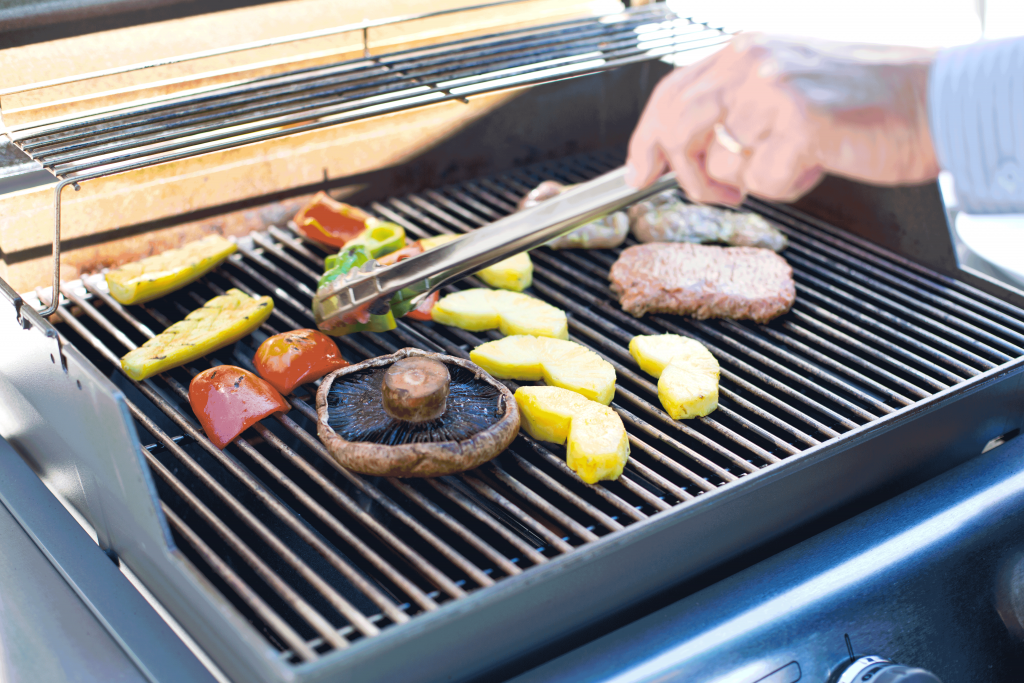 Celebrate the return of warm weather and outdoor gatherings by dusting off the old barbecue and gearing up for a great season of grilling. Get your gas grill in prime working condition this summer with Fireside's 5 Simple Cleaning Tips.
1. Clean the Grates & Grease Trap
Avoid grease fires by regularly cleaning your grates and grease trap. Scrape off any left-over debris from last year's grilling season with a stainless-steel brush. Remove grates from grill and wipe down with a wet soapy sponge. Rinse & dry thoroughly. Empty and clean out the grease trap. For easy clean up in the future, line your grease trap with some sturdy aluminum foil or a fresh foil pan.
2. Clear Burner Tubes
Locate the burner tubes under the grate and metal baffles. A bent paperclip can be used to clear the debris if the small holes in the burners are blocked or obstructed. Replace burners if the holes appear deteriorated and cracked.
3. Check for Leaks
Brush soapy water over all of the hoses and connections. Furthermore, bubbles could indicate a loose connection, or a leak. Tighten your connections or replace any cracked lines immediately.
4. Check the Igniter
Don't hear a clicking sound? This may indicate that your batteries are weak and need to be replaced. Igniters typically take a size AA battery and are located behind the ignition switch. If you have difficulty locating the ignition switch be sure to check your owner's manual.
5. Fire It up
Now that you're done cleaning out the grill and ensuring there are no leaks, fire it up. Allow the grill to burn for a few minutes and watch to make sure that all the burners are firing properly.
Congrats on finishing your "Spring cleaning" on your grill! It's time to break out the brats, burgers, vegetables and juicy steaks! For all your grilling needs check out Fireside's huge selection of grills, accessories, spices, replacement parts and more!
[feather_share]