Hot Tub Landscaping: Pro Tips from Bend's Becker Landscapes
It's no wonder that hot tubs are so popular in Central Oregon. A hot tub can enhance the year-round usability of an outdoor space, whether used as a family gathering spot, or as a haven for quiet personal meditation. Whether you're warding off the chill of a high desert evening, or soaking tired muscles after a winter's trip to Bachelor, hot tubs fit right in with the Central Oregon lifestyle.
The challenge with a hot tub is deciding how to situate it into your landscape. The goal is to maximize year-round hot tub usability, as well as the serenity and beauty of the hot tub's setting.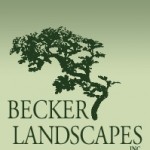 With a little planning and forethought, you can make your hot tub area worthy of a spread in a landscaping magazine. Below are some pro hot tub landscaping tips from Jim Eagan, owner of Bend, Oregon's Becker Landscapes:
Privacy. The primary consideration in deciding where to situate your hot tub is privacy. For screening, evergreens provide good year-round cover. For the Central Oregon area, Austrian Pines are great if space allows, while Skyrocket Junipers grow upright and can be kept in a compact form; both evergreen varieties are deer resistant.
The view. Take full advantage of Central Oregon's beauty when situating your hot tub. Keep the view in mind. If you are trying to take advantage of a view, then low plants should be planted in the view line.
Bare feet. Think about bare feet. Pavers or stamped concrete are great for around the tub and for a pathway leading to it.
[caption id="attachment_1497" align="alignright" width="150"]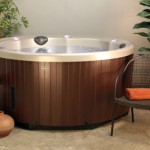 The Retro Marquis 524[/caption]
Of course, the hot tub itself can be an important visual element of the setting. The newly introduced Marquis 524 is not only made in Oregon - it has spades of retro appeal, along with ample seating for up to 6 individuals.
For more information about the hot tubs available at Fireside, browse our online catalog. You can learn more about Becker Landscapes at www.becker-landscapes.com.
[feather_share]