Fire Pit Personality Test
The relaxing effects of sitting around a mesmerizing fire has been something people have enjoyed since the beginning of mankind. A fire provides not only warmth, ambient light and relaxation, it also provides a great place to create and develop social connections. Today, people are still fascinated with a dancing fire and with the growing popularity of outdoor fire pits choosing one that best reflects your personality is easier than ever.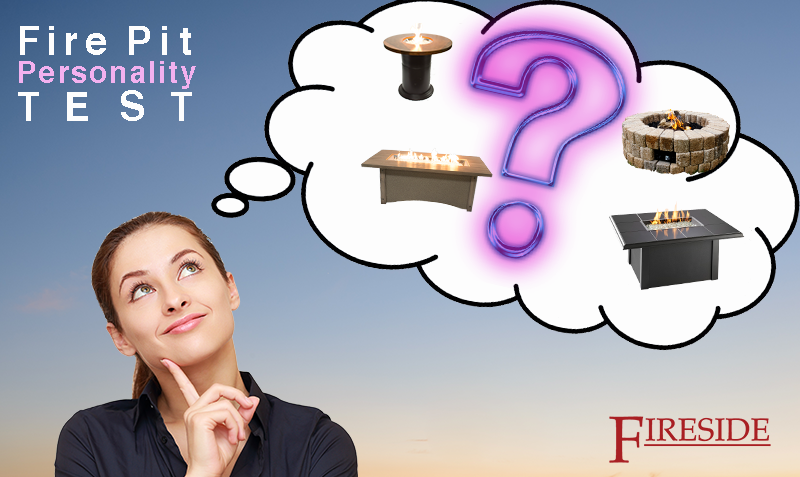 Whether you're a social butterfly who likes to entertain or you're a handy D.I.Y. creative type that wants to build their own, Fireside has a fire pit for you! But what does that choice say about your personality? Take our "Fire Pit Personality Test" by simply clicking on an image below that appeals to you to see what it says about your personality.
[feather_share]