The Difference Between a Hot Tub and a Spa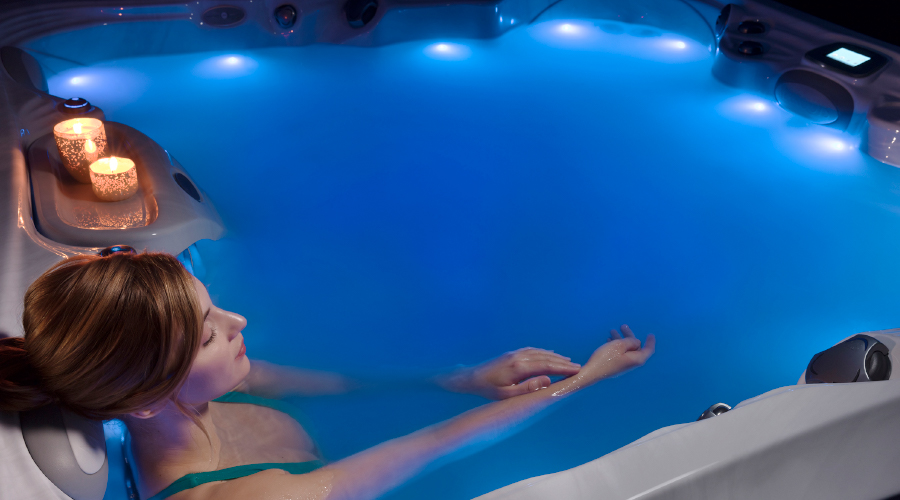 What's the difference between a hot tub and a spa? According to the dictionary, a hot tub is defined as "a large tub filled with aerated water used for relaxation or physical therapy", while a spa is defined as "a commercial establishment offering health and beauty treatment through such means as steam baths, exercise equipment, and massage". But what if you could have the best of both worlds, right in the comfort of your own backyard?
Well now you can! Introducing MicroSilk® hydrotherapy from Marquis. MicroSilk® hydrotherapy delivers thousands upon thousands of tiny oxygen-rich microbubbles through the jetted orifice of a hot tub transforming it into a milky, white bath. These tiny microbubbles gently envelop the body's largest organ (the skin) to relieve irritation, encourage metabolism, fight free radicals and promote wellness. Increased oxygen levels result in better circulation and is known to stimulate the natural production of collagen. Thus, reducing signs of fine lines and wrinkles while also moisturizing and hydrating your skin.
The Benefits of MiroSilk®:
• Increased skin metabolism
• Enhanced skin cell growth
• Deeper cleansing of the pores to remove impurities
• Reduced fine lines and wrinkles
• Increased hydration
• Therapeutic levels of anions
• Neutralization of free radicals
• Relief from the symptoms of eczema and psoriasis
The same hydrotherapy that results in relaxed muscles and stress relieving massage may now also provide the benefit of rejuvenation and renewal of skin cells. Your hot tub becomes not only a haven for sore and tired muscles, it will also become a natural way to moisturize, exfoliate and lift out toxins from the very pores of your skin. Available in most Marquis hot tubs, browse our online catalog to find the perfect hot tub for you!
Courtesy of Marquis Hot Tubs