What's So Innovative About Outdoor Living?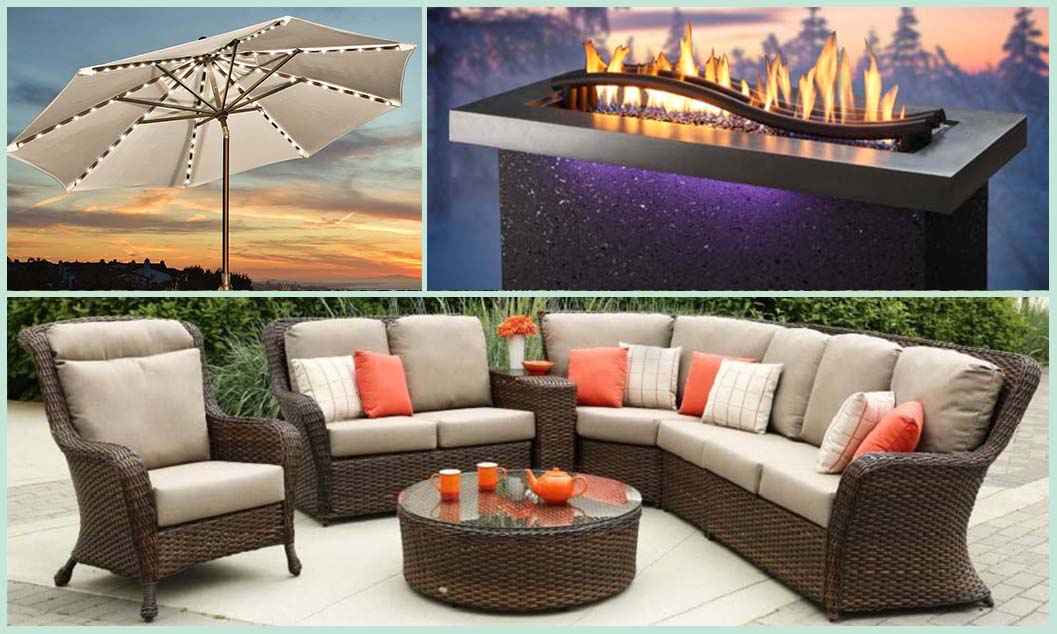 Well, there's no question about it… the technology and engineering of outdoor living spaces have come a long ways. Gone are the days of moldy patio furniture, messy fire pits and boring old patio umbrellas. Manufacturers are constantly coming up with innovative solutions by designing more durable and longer lasting products. So, what's new?
Manufacturers have engineered an all-weather resin called High-Density Polyethylene (HDPE). This can withstand the harshest outdoor elements and is ultra-violet and mildew resistant.
Aluminum frames aren't just for the automotive industry anymore. It is a popular application because of its superior properties such as strength, lightness, corrosion resistance, recyclability and formability.
Powder coated furniture is more resistant to chipping, scratching, fading, and wearing than other finishes.
On many high-quality seat cushions, reticulated foam is being used. It's highly porous and sheds moisture faster than normal foam cushions. A germicide is also being added to the reticulated foam to prevent the growth of mold and mildew.
Now available in a range of sizes, shapes, styles and heights, fire pits can conveniently fit anywhere from a condo balcony to a large backyard.
They aren't just wood burning anymore either. Many people love the convenience of a gas fire pit because they are extremely easy to operate and users have complete control over the flame height and heat output.
Many manufacturers are now selling hard covers for the burner area so when it's not in use it can be turned into a functional table.
The first of its kind! The Boreal Complete Heat from The Outdoor Greatroom has a built-in fan that directs the heat through hidden vents in the base of the fire pit to provide complete heat from head to toe.
Patio Umbrellas
Patio umbrellas no longer just sit in the middle of the patio table. With the contemporary construction of a cantilever or offset design the umbrellas can extend to cover a larger outdoor space and rotate 360º.
Advanced engineering of an ergonomic tilt cranks or push button tilt affords more functionality. Umbrellas can now easily tilt and rotate to conveniently follow the sun for continual outdoor enjoyment.
Innovative designs add more visual appeal like the Lotus for example from Treasure Garden. It transforms a practical sun protection into an eye-catching work of art as it retracts upwards similar to a lotus flower.
With built-in LED lighting, patio umbrellas are now functional day and night. So when the sun goes down, simply flip a switch and illuminate your party well into the night.
[feather_share]