The Latest Design Trends for Outdoor Fire Pits

The latest outdoor trends in fire pits, bring the indoors outside. Create a space that's functional and fashionable. The latest outside trends reflect the most popular interior styles. Check out the modern, industrial and farmhouse fire pit tables from Outdoor Greenroom.
MODERN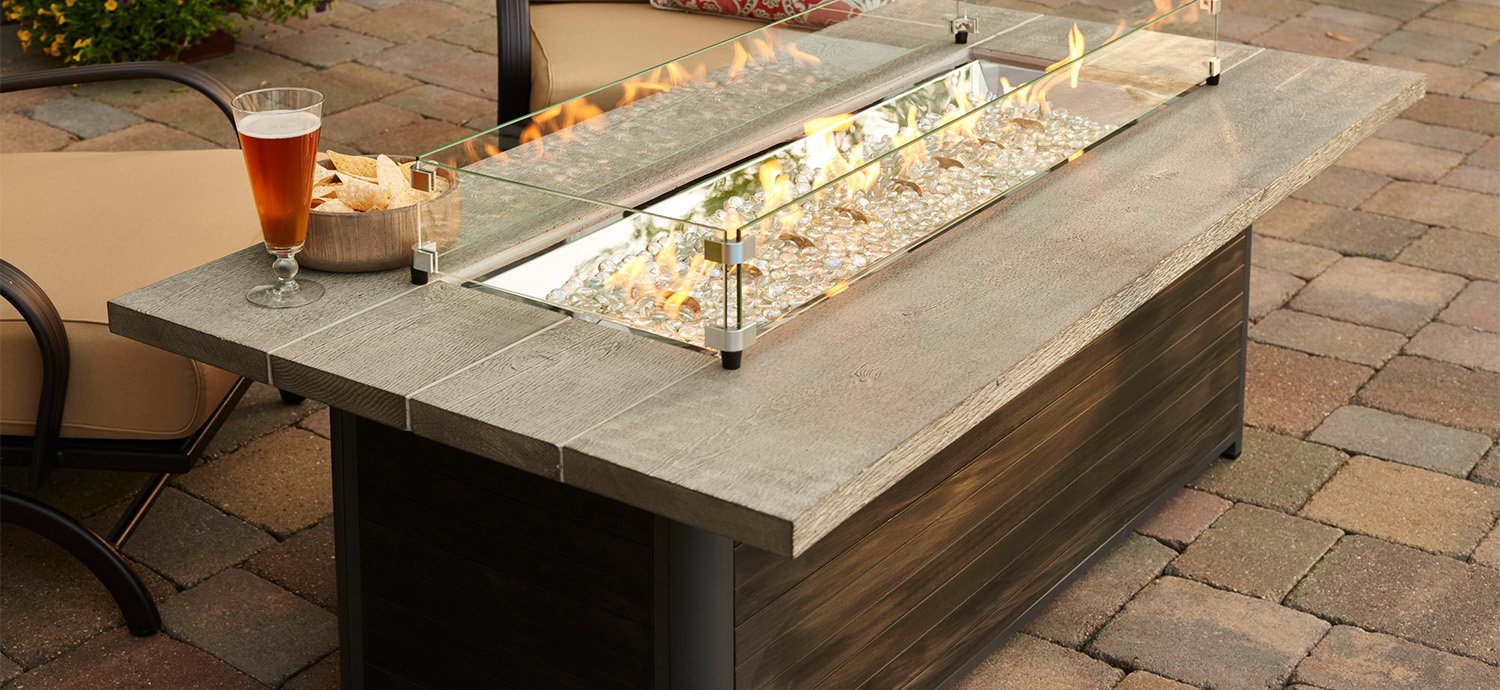 This modern design combines clean lines, raw materials, and soft features. It typically features structural elements too. From neutral tones, and exposed metal to raw wood surfaces. The Cedar Ridge fire pit table mixes two contrasting surfaces. A dark mocha base with a gray washed cedar supercast top. The two contrasting tones create a wonderful balance bringing modern design outdoors.
INDUSTRIAL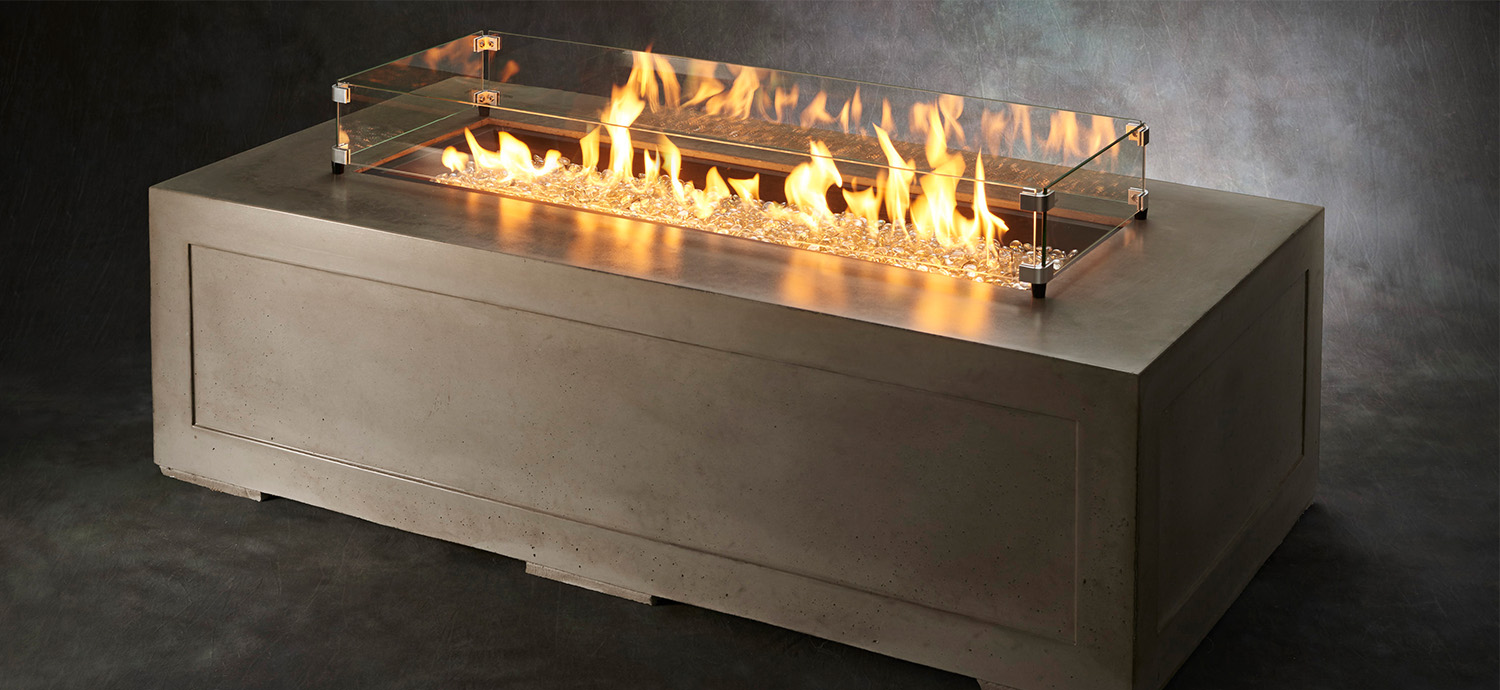 The Industrial look often uses square shapes, refined lines, and clean edges. The edgy look typically incorporates chrome metal, concrete, and walnut or white oak wood. Designs often use repetition and as few materials as possible. The Cove 1242 fire pit table uses a minimal industrial design. It's simple, clean, has minimal detail and is made of a natural gray supercast concrete material.
FARMHOUSE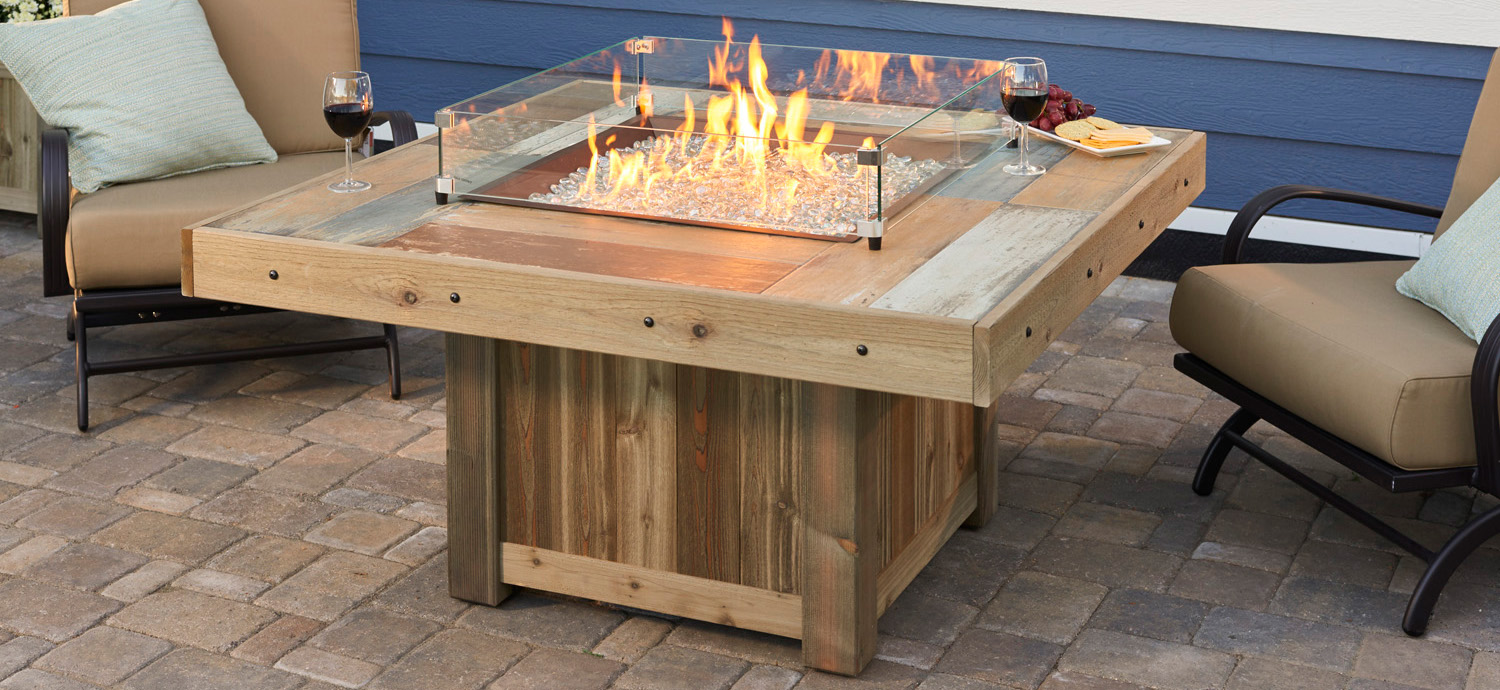 The farmhouse interior design has a rustic functional vibe. This style reflects, warmth, simplicity, and savviness. One of the biggest design elements is wood. The farmhouse signature design is apparent with it's painted, raw, or distressed oak wood. The Vintage 2424 square fire pit table combines colorful faux-wood tile with distressed wood. The Vintage fire pit table brings a simple, yet sophisticated feel to any occasion.
For a complete line up of outdoor fire pits available at Fireside be sure to browse our here!
Courtesy of: Outdoor Greatroom Company
[feather_share]