Work Hard, Play Hard; Relax in an Oregon Made Marquis Hot Tub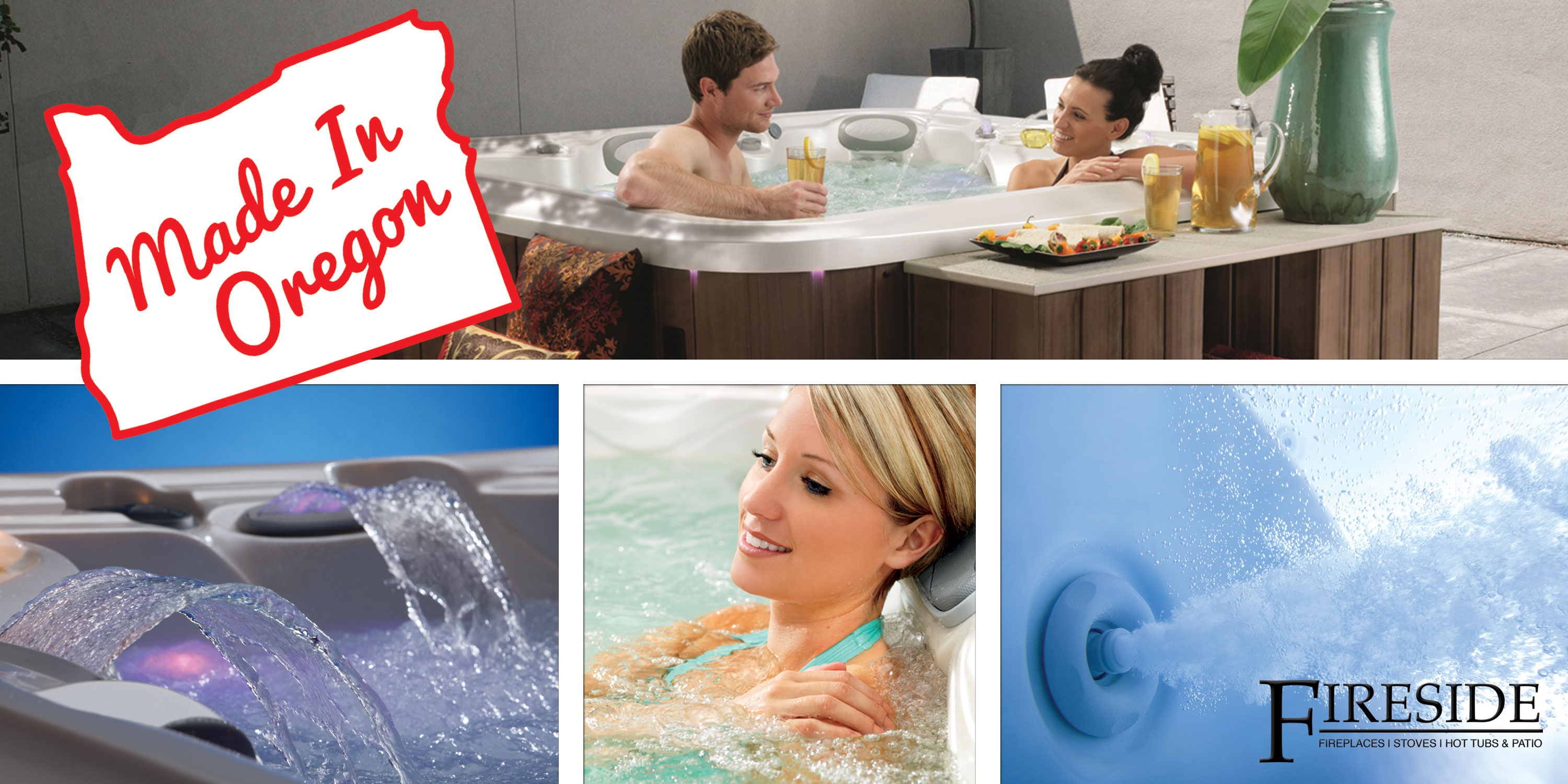 One thing's for sure about Central Oregonians, we love the outdoors! We work hard, play harder and relax thoroughly. That's why slipping into an Oregon-made Marquis hot tubs after a long day goes hand-in-hand with a healthy Oregonian lifestyle. Hot tub therapy has been scientifically proven and even recommended by doctors to treat a variety of ailments, from stress relief to arthritis. Check out our YouTube video on hot tub health benefits for a complete list of valuable uses.
Buying an Oregon-made Marquis hot tub not only provides a variety of therapeutic benefits, it also provides local employment and contributes to the local economy. Founded in 1980, employee-owned Marquis has over 150 employees. Its hot tubs are manufactured in Marquis' Independence, Oregon facility, where such processes as thermo-forming, fiberglassing, carpentry, plumbing, electronics and modeling take place. While Marquis is an Oregon company, its products are sold in the US, Canada, and Europe.  In fact, two models, the Ultimate Epic and Spirit, received recognition in the UK for having the best design, hydrotherapy and value-for-money of any hot tub in the industry.
Not sure which hot tub is best for you? Come into Fireside to see firsthand our wide selection of Marquis models on display.
Plus, Fireside offers FREE
Save money too! Print and use this 10% off coupon and enjoy up to $1,200 in savings off Marquis hot tubs! Think local, buy local, be local!
[feather_share]
*Originally published in the Cascade Business News on November 24, 2015