Pairing Beer with BBQ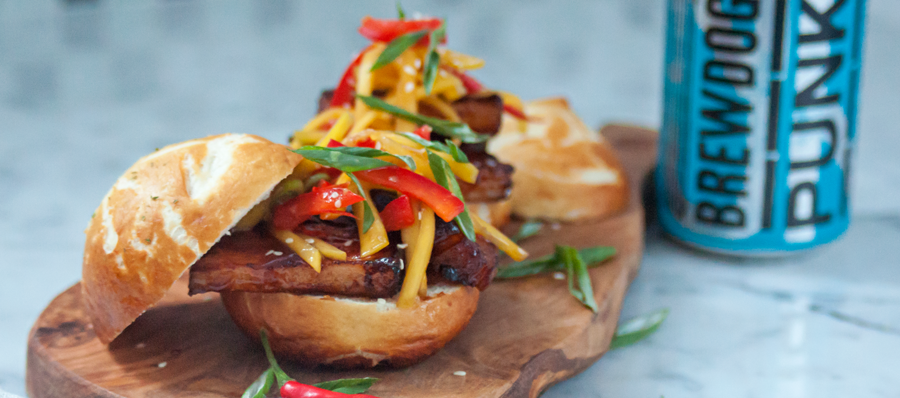 Drinking beer and barbecuing is an American culinary match made in heaven! There's nothing more satisfying than enjoying a cold craft beer while eating a delicious BBQ. Available in a variety of flavors, craft beers have unique characteristics that make pairing them with grilled food a taste buds delight. Everything from the barley, hops, spices and even the water can alter the experience and taste of whatever is being served. So while there are a lot of opinions on this topic, here are a few polite suggestions from Fireside. 
Great beer to pair with BBQ
IPA is a complimentary flavor that pairs nicely with the char on grilled food, this is due to the hoppiness found in most IPAs.
Pilsner style lagers are clean and light, ideal for pairing with the beginning of a meal, grilled veggies, or dessert. This is due to the light color, and refreshing finish.
Amber Ales are a great because they are generally balanced in both hop and malt. (Though different brewers will have different levels of both.) This balance makes amber ale a complimentary pairing with beef and barbecue sauce, or a contrasting pairing for something light like grilled veggies and fish. The sweeter amber ales are ideal for veggie burgers and poultry thanks to the caramel notes and nuttiness.
Porter with its coffee and chocolate notes is perfect for the deep flavors of red meats that have been charred or smoked.
Wheat beers are light, sweet, and citrusy and can be placed anywhere on the tasting menu. They're all around easy for sipping; the low hop ratio is ideal for novice beer drinkers and connoisseurs alike.
Fruit ales imbued with hints of mango and pineapple are perfect to taste alongside lighter fare such as seafood, grilled fruit, and veggies.
Smoked Beer. Yes. You read that correctly. Smoked beer or Rauchbier is a German beer that is ideally paired with protein. The smokiness is a perfect compliment to beef and most other red meats.
| | |
| --- | --- |
| BBQ TO EAT | BEER TO SERVE |
| Ribs | Hoppy beers - IPA |
| Charred Beef/Pork | Porter |
| Pulled Pork, tri-tip, and sweet potatoes | Pale Ales |
| Bratwurst/Sausages | Lagers and ales |
| Steak, slow grilled meat | Medium bodied lagers |
| Roasted, smoked, grilled meat, Heavy BBQ | Foreign lagers and stout |
| Most things that are grilled, burgers, hot dogs, etc. | Wheat beers and pale lagers |
| Chicken | Saison ales |
If you're not a huge fan of a specific style, then don't include it in your pairing. However, we would like to encourage you to get out of your comfort zone and try something new. And don't worry about the commitment. Craft beers come in 22 oz. singles, which can work well as a delightful tasting flight to go with your next barbecue.
Shop grills at Fireside or browse our online catalog HERE.
Courtesy of Napoleon Grills
[feather_share]