The Promise of a Wish from Marquis
The promise of a wish!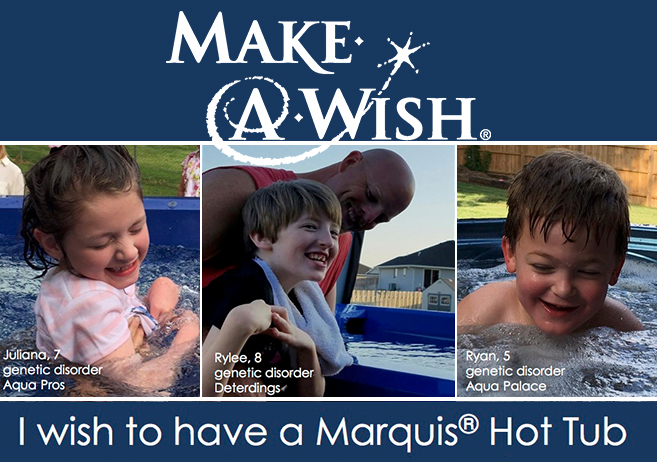 Marquis Spas is more than just a hot tub brand name. Marquis is an employee-owned, Oregon-made company. This year marks their 17th year of partnership with Make-A-Wish foundation. They help granting wishes for kids battling life-threatening medical conditions.
The partnership with Make-A-Wish was inspired over a decade ago by a girl named Andrea, who wished for a spa. Since then, over 750 hot tub and swim spa wishes have been granted!
Did You Know ...
Wish kids who require physical therapy can enjoy the benefit of completing their physical therapy in the comfort of their own hot tub at home.
Hot tubs can help relieve the discomfort of joint pain and flu-like symptoms that can occur from the side effects of chemotherapy and radiation treatments.
Hot tubs can create a sanctuary for the wish kids and their families to connect and spend time together.
With the help from Marquis and Marquis dealers like Fireside - Make-A-Wish is looking forward to granting their 800th wish later this year! So in order to help reach that goal, Marquis is offering a $750 off coupon. When you buy a new Wish or Promise hot tub during the month of April and for everyone that is sold , $50 will be donated to a local Make-A-Wish chapter.
Every wish experience begins with a referral, learn more about referring a child to Make-A-Wish, click here.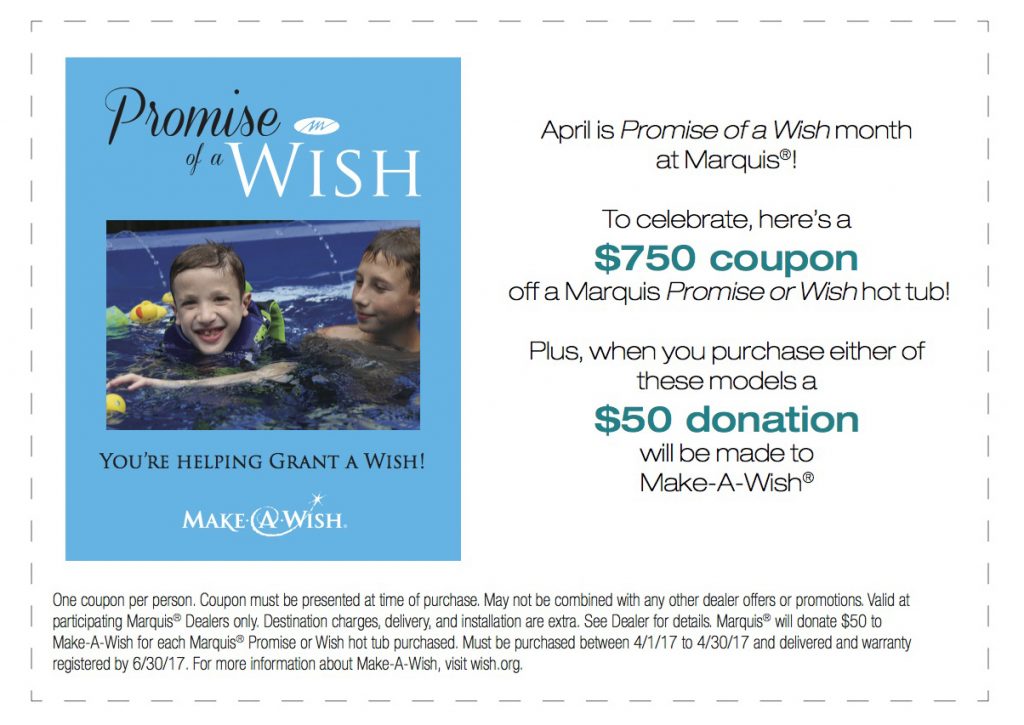 [feather_share]